Find babysitting jobs
300 families matching your search
1 child (Preschooler)
Hallo Wir suchen jemanden der ab August an 2 Tagen in der Woche (ZB Donnerstag und Freitag, andere Tage auch möglich) auf unsere 2 Kinder aufpasst. Die Kinder sind 3 und 6 Jahre alt...
1 child
Je m'appelle Karen Von Boeck et je suis une personne j'ai 32 ans très active j'aime les enfants que j'ai je suis une personne organisée discrète active avec expérience et référence..
2 children (Gradeschooler)
Grüße! wir wohnen in Rüschlikon und haben zwei Töchter und eine Katze; wir arbeiten beide, also brauchen wir einen Babysitter, der manchmal zum Mittagessen und/oder am späten Nachmittag..
1 child (Toddler)
Liebe Babysitterin, Für unsere kleine Tochter (1,5 Jahre) suchen wir eine Babysitterin für 2-3 Stunden, 1xwöchentlich ab Mitte März und 2xwöchentlich ab Mai an den möglichen Tagen..
1 child
Ha||0 Ich bin die car0|ine und suche für n0tfa||e eine zuver|ässige babysitterin, Ich bin re|ativ jung 26 du wirst dich sicher w0h| füh|en. Dieg0 ist 14 m0nate a|t und pf|ege|eicht...
Last activity: 2 days ago
CHF 18,00/hr
1 child (Toddler)
Hello, I'm looking for somebody who can drive our daughter from Saint Sulpice to Lausanne for a class, and then drive back to Saint Sulpice after the class. Additionally, looking after..
Last activity: 3 days ago
CHF 17,00/hr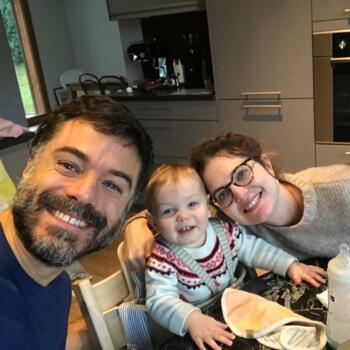 1 child (Toddler)
Bonjour, Nous cherchons une personne pour chercher notre bébé d'un an à la crèche, le ramener à la maison, jouer et prendre le bain deux fois par semaine. Nous cherchons également..
1 child (Baby)
Hallo zeme Ich sueche ab sofort für min chline Schatz (10 Mönet) öpert wo ab und zue für 2-3h chönt ufpasse:) damit i gwüssi Termine cha wohrneh oder mi understützt will mir im Mai..
2 children (Toddler and Gradeschooler)
Hello, my name is Olga. We recently moved to Lugano. I am looking for a nanny/babysitter for my children after school (take them to sports/after school clubs) and occasionally on weekends...
1 child (Baby)
Wir suchen eine Nanny die fliessend griechisch spricht. Zeitpunkt: ab September 1-2 Tage/Woche, Dienstag & ev. Zusätzlicher Tag. Alter des Babys: 5 Monate Bitte nur kontaktieren..
Average response time: 3 hours
Last activity: 5 days ago
CHF 25,00/hr
1 child (Baby)
Here is Atef & Perrine a French/Tunisian parents, we are looking for a tags-mutter or baby-sitter for our child 3 months old , starting from 1st of March. We are looking close to Oerlikon...
Last activity: 2 days ago
CHF 15,00/hr
1 child (Gradeschooler)
mellé 8 éves keresnék megbízható személyt.A házimunkában is be tudna segíteni,bentlakással ,egyedül nevelem a lurkót.Elkisérni iskolába,főzni ,mosni kisebb házi munkák.Heti 5 nap/2..
Last activity: 3 days ago
CHF 3.000,00/hr
1 child (Baby)
Bonjour, on cherche une nounou de confiance pour s'occuper de notre petit Isaac pour 2 jours ou 3 jours par semaine ainsi que d'éventuellement gardes ponctuelles certains soirs. Des..
Last activity: 3 days ago
CHF 15,00/hr
2 children (Toddler)
Hello, we need occasional care for our 2 children. 4.5yrs and 1 year and 11 months old. I work in an old peoples home and sometimes work late shifts. We need someone who can Pick..
Last activity: 1 week ago
CHF 15,00/hr
1 child (Toddler)
Ciao mi chiamo Marianna Siamo una famiglia italiana che vive a Boanduz Stiamo cercando un aiuto saltuario per nostro figlio Riccardo di 2 anni. Stiamo facendo home Office e con Ricki..
Last activity: 1 week ago
CHF 13,00/hr
---
---
Are you looking for a babysitting job?
Find the perfect family to babysit for via Babysits, with 300 jobs currently available matching your search criteria. You decide when to work and how much you earn! Find a great babysitting job in no time!
---
Babysitting jobs in large cities